Just surfing the net here on the couch and I stumble upon 'Brady Bunch Re-cast in Hawaii'... on the Travel channel (seems odd but meh!) They still after all these years act like a family.. !!
Got me thinking how much I used to love watching the Brady Bunch - I liked Cindy - I think it was the pig-tails, I always loved wearing pig-tails (and so do my daughters I now realise..hmmm)
Another favourite of mine was Little House on the Prairie. I have the whole book series. My daughter Laura is Laura because of that show. I fell in love with the name way back then!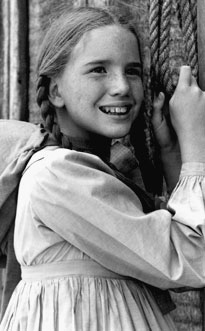 Then there's Sigmund the Sea Monster, Hey Hey it's Saturday, The Super Fun Flying Show, the Love Boat (oh yes tragic!) and I thought I was so grown up when I could watch Sons and Daughters at 6pm! It was cool that it was set some of the time in Manly where I lived and went to school at the time!
Then into my Teens - New Faces, A Country Practice - how I wanted to wear Vicki the Vet's wedding dress one day! (Could you imagine? eeek) Comedy Company (she goes, she goes.. she just goes!) oh man... I shouldn't watch TV this late!
Print this post in friendly format