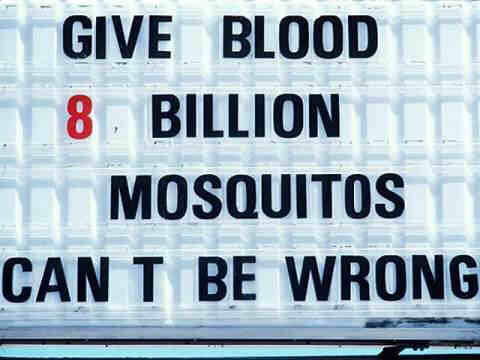 My hubby went to the local blood bank today, I'm so proud of him. I would love to, however I lived in the UK though the mad cow disease epidemic (yeah, yeah, go on, make jokes!) and I cannot. This makes me sad. They have no idea how long it stays dormant so that's me, wiped off the 'able to give blood' list for the conceivable future.
Tomorrow, marks two years since some wonderful doctors and equally wonderful blood donors saved my life. I had a fairly what we thought routine procedure have some unexpected results where I almost hemorrhaged to death. I lost 5 litres of blood on the operating table and had blood pressure of 60/40. Not good. Over the course of the operation and the days that followed I had numerous, numerous transfusions that helped me on the road to recovery.
So to those who give blood, thank you. You make it possible for Mums like me to see my girls grow up.
If you can donate blood, give it a go.
Did you know:
Blood can only be stored for up to five days
In Australia, 30,000 more women than men donate blood. However twice as many men are repeat donors.
Statistically, 1 in 3 people will need donated blood in their lifetime, however only 1 in 30 donate.
To find out where your nearest Australian Red Cross collection centre is click
here
If you work, you may even be able to organise a blood drive? You don't have to contribute money to do an act of good will!
Print this post in friendly format