My very clever friend, Nisha came over yesterday with her adorables Nicholas and Alexander and arrived with a birthday gift for me.
Look at the decoration detail she's put in the wrapping!
It's got the little kitchen thingies on the bottom - how cute is the cake with an 'L' on it and the kitchen aid!? I just adore it!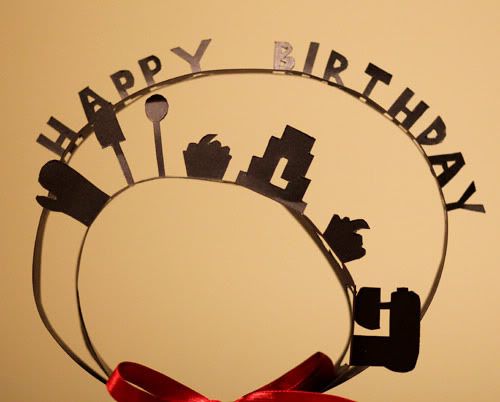 She is SO clever, it was such a shame to unwrap! You can see other clever things Nisha does
here
or visit her blog
here
.
Gorgeous right?
See you later on today with something you can cook with the kids!
Print this post in friendly format